Who We Are
The Minimally Invasive Institute of Surgery (MIIS) is a surgical group practice located in St. Petersburg, FL associated with Tampa Bay Surgical Group. All surgeons practicing at MIIS are board-certified and fellowship trained in their specialty. The surgeons at MIIS pride themselves in providing state-of-the-art surgical care with a specific focus on patient experience and education through advanced technology and minimally invasive surgery techniques. Our surgeons have been providing high-quality patient care in the area for over 30 years. MIIS was founded in 2020 as a specialty practice offering a video-based patient education platform for patients.  We participate in clinical research studies and aim to provide world-class surgical care locally.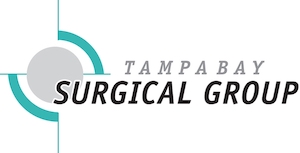 We stand by our fundamental principle of compassionately caring for our neighbors, especially in times of need. We are extremely grateful and humbled to be able to help others in such an important and meaningful way. We pride ourselves on our ability to listen to our patients and treat them like family. Each member of our team has one goal: to comfort our patients so each and every experience is as pleasant as possible.
Dr. Kevin Huguet M.D., M.P.H., F.A.C.S
Dr. Pete Peterson M.D.
Tampa's Doctors of the Year 2023 – Tampa Style Magazine